SAP Customer Experience (CX)
Deliver the personalised experiences customers want – and the privacy they demand. Build stronger relationships with your customers, and earn and keep their trust, with SAP Customer Experience (C/4 Hana). The Customer Experience Suite offers cloud solutions for commerce, marketing, sales, service, cloud platform integration and customer data.
SAP Customer Experience is about moving fast, connecting moments, and build trust at every stage of customer engagement.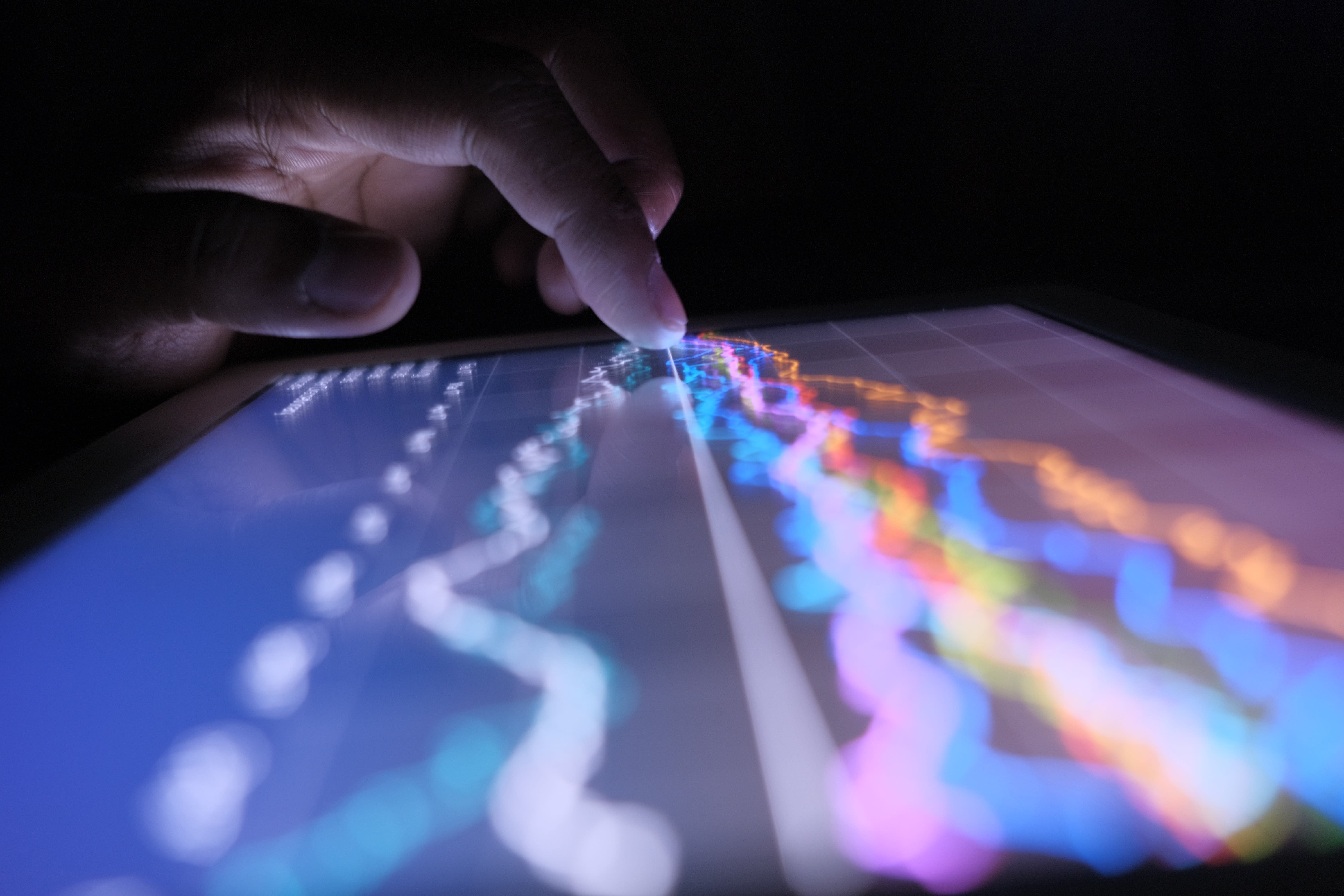 SAP Commerce Cloud
The voice of today's customer is clear. Customers are demanding new levels of customer experience and personalisation from their favourite brands or business suppliers. They want convenience. They want to buy when they want and how they want.
B2B Buyers want a consistent experience that matches the way they purchase online at home on their tablet or through voice using Alexa or Google Home. They want to configure, price, quote, and get real-time information on stock or delivery times.
SAP Customer Experience (formerly Hybris) Commerce Cloud allows you to create the ultimate B2C or B2B experiences. This flexible platform provides the ability to manage an extended ecosystem of consumers, suppliers, distributors and partners as well as support multiple business models on a single platform.
SAP Commerce Cloud allows you to engage and understand your customers throughout their commerce experience – from content creation and merchandising through fulfillment.
Key features:
Increase your organisation's agility by using a single digital platform
Deliver a consistent commerce experience across all your go-to-market models
Drive end-to-end e-commerce processes, including cart checkout, product content and experience management, promotions, and order management
Support all go-to-market models: B2C, B2B, and B2B2C
B2B customers can manage their own accounts, assigning access rights, setting up purchasing limits and maintaining individual budgets
Eliminate the need to build and maintain integrations between your B2C and B2B commerce platforms
Pre-built Integrations to other SAP systems
Quick and easy order processing across all channels, including complex arrangements such as bulk ordering, order replenishment and multi-channel fulfillment
---
SAP Customer Data Cloud
Turn unknown online visitors into known and loyal customers. Onboard customers quickly with intuitive user registration. Drive personalised engagements by using social login workflows. Build a more secure and privacy-friendly digital ecosystem for your business and customers with SAP Customer Data Cloud from Gigya. By doing so, you can grow your audience, boost conversions and engagement and foster long-term brand loyalty.
Key capabilities:
Secure Customer Identity
Enable Customer Consent
Single Unified Customer Profile
Building Digital Relationships
Drive Registrations and Engagement
Address GDPR requirements
Customer Identity Management
---
SAP Marketing Cloud
Sharpen the focus of marketing using the full context of the customer.
Remove silos, develop a unified customer profile across the organisation, and activate the full value of customer data. Gain deeper customer insights to understand intent and anticipate customer behavior. Identify hidden trends and discover micro-segments with just a few clicks. Identify and deliver personalized experiences at scale. Build customer trust through consent-based engagements. Orchestrate seamless experiences throughout the customer journey.
Key capabilities:
Commerce Marketing: Offer a personalised shopping experience to encourage your customers to move from browsing to buying
Dynamic Customer Profiling: Create dynamic customer profiles using data pulled from both online and offline sources: browsing history, social media, in-store purchase data and customer service calls
Segmentation and Campaign Management: High-performance segmentation tools allow you to react to the customer's context in real-time to make sure your communications are always targeted and relevant
Loyalty Management: Turn customers into loyal advocates by rewarding them, whether making a purchase or writing a review
Marketing Lead Management: Nurture and generate leads for handoff to sales along with the insights needed to successfully close the deal
Customer Attribution: Discover which marketing activities are making an impact on your customers and driving them to purchase, renew or otherwise engage
Marketing Analytics: Use real-time insights on performance to optimize your marketing campaigns and gain the knowledge that will help you seize new opportunities
Marketing Resource Management: Effective management of marketing activities to make sure they're on track, on budget and working towards a common business objective
---
SAP Sales Cloud
Save time and guesswork to accelerate sales with SAP Sales Cloud. Create a complete view of every customer and every opportunity with automatic monitoring of customer activity. Stay one step ahead with real-time predictive analytics. Work anywhere with mobile online and offline capabilities. Take an accurate pulse of every deal in your pipeline. Improve your sales strategy with prescribed content recommendations.
SAP Sales Cloud is a modern sales enablement solution (CRM) built by and for sales professionals with native collaboration and an intuitive user interface.
Key capabilities:
Accelerate sales cycles by collaborating effectively with your sales team, internal experts, customers and partners – all within the context of your accounts and opportunities
Quickly update accounts and access complete customer intelligence
Track sales activities and get real-time insight into opportunities
Intuitive, user-friendly interface makes it easy to access customer and product information, place orders, collaborate in context and more
Monitor performance in real time, improve forecast accuracy and run what-if analysis to make sure you're focused on the right opportunities
Sales performance management features turn your sales strategy into action by guiding and coaching sellers about ways to increase revenue and exceed goals and objectives
---
SAP Service Cloud
Create a unified service experience with SAP Service Cloud.
Allow agents and technicians to get the insights they need to stop broken, fragmented experiences that delay issue resolution. Create a single view of the customer to better serve them, based on service history and interactions with other departments. Diagnose issues to minimize downtime and optimise end-to-end service execution. Provide instant access to insights, regardless of where data is stored, with cloud-based customer service software.
Key capabilities:
In-Context Social Collaboration: Use social collaboration tools to leverage collective expertise, relevant customer information and crowd sourcing in the context of your accounts and service requests
Multi-Channel Service Ticketing: Allows you to provide a unified agent experience across all interaction channels, including email, Web, chat and phone
Knowledge Base Integration: Equips your service agents with integrated information from your existing knowledge base so they can respond intelligently and consistently in real time
Service Analytics: Provide managers with powerful analytics and easy-to-use dashboards for real-time insight into your team's customer service performance
Self-Service Customer Portal: Allow your customers greater choice and the ability to take control of their service issues from a branded, self-service support portal
ERP Integration: Easy access to real-time back office information provides insights you need to make the best possible customer service decisions
---
SAP Cloud Platform Integration (CPI)
SAP Cloud Platform Integration (SCPI, formerly known as HCI) is a general-purpose broker that runs on the SCP, which allows you to perform integrations between on-premise systems and cloud solutions.
Gain real-time, trusted access to SAP and non-SAP data and processes in hybrid and heterogenous environments
Access enterprise data and processes from SAP and non-SAP systems with 1000+ out-of-the-box business process integrations and hundreds of open connectors to 3rd party apps
Ensure continuity, governance and security through professionally managed cloud services
---
SAP B2B Commerce Packaged Solution
Commerce expert, e2y, has launched its B2B Commerce Packaged Solution to help retail and manufacturing companies pivot their business during these unprecedented times.
The packaged solution point to help businesses get up and running quickly and easily. The package combines the power of SAP Commerce Cloud with the outstanding expertise of e2y's experienced team. Affordable and future proof, e2y's solution is based on proven methodology, a combined 250 years of experience of delivering SAP Customer Experience E-Commerce solutions. Checkout the solution in our
Digital Commerce
section.
---
Our expertise
e2y and our expertise with SAP Customer Experience (formerly Hybris)
20+ projects successfully delivered over the past few years. Helped companies deliver their digital experience strategy and implementation like Airbus, Conde Nast, Duni, Easyjet, Manor, Muller, Samsung, Satair or Swarovski. View our clients here
Expert team since version 4.x of Hybris Commerce
Upgraded every minor version of Hybris Commerce since 2014
Proud crafters of SAP Commerce & Mirakl connectors for Checkout.com, Cybersource, Global-E, Mirakl, NS8, Paypal and Worldpay
Experience with on-premise, SAP Cloud as well as SAP Commerce Cloud in Microsoft Azure and Amazon AWS
Dedicated team helping SAP with R&D of the SAP Commerce Cloud
Winner of the award for the SAP Global Most Innovative Partner in 2017